3D2N Amazing & Fun Team Building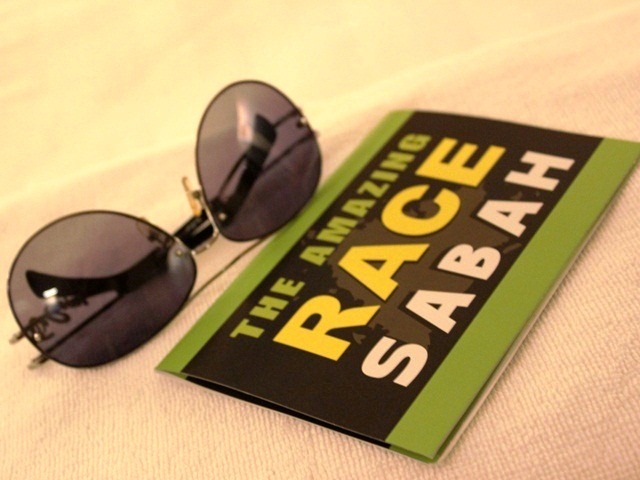 Exciting activities at Kota Kinabalu, Sabah!
Explore the city by completing missions with your team mates.
Unleash your hidden talent and learn new skills by meeting the local expertise!

1 Day Team Building at Manukan Island
Testimonials from past customer
From: Newn, Doris
Good:-
Opportunity for us to understand the team better
know our own strength and weakness
Short distance to destination – KK + hotel + restaurant
Good duration for the whole trip
Dinner good for 1st and 2nd nite (except slightly waited for too long for the 1st nite )
Good mix of the activity program although the amazing race is not really a team building game except with your partner, but good experience, fun with skills, get to know places/history and experience.
The team building program at the beach for the learning skill for team is very good :-
i) how to use the compass
ii) know our own pacing skill.
iii) everyone contribute ideas and suggestion towards the goal of each game
iv) communication skill
v) leadership and help each other
vi) focus and listen to instruction from leader as an individual
vii) be able to adjust ourselves and to compromise with other's style
A chance to be able to float upright in the beach and learn to use the snorkel equipment
A chance to explore the 2 islands. Manukan is a better place than Sapi.
Flexibility of organiser ie. Transport arrangement, like the idea of the "body guard" to keep us safe
- good safety in place for the island trip
From: Nisa Abd Rahman
Day 2: Amazing Race: Great experience on local activities. Love every single of it.
From: Susandra, Veri
Arrived in KK and the hotel, for me was elegant when someone welcoming us and treat us as VIP, another elegant things for me as never done this before. Regardless about the room condition but still reaches my expectation.
The first Dinner, hmmm it was impressive and I enjoy a lots the foods however I am typically easy person so any food actually it works for me. But the seafood dinner on that time was really nice for me.
And the first day activity was make my day … I was so exciting and so lucky I have a great partner which indeed having the same speed, technique and style. No surprise we win easily the activ. However I enjoy a lots for all the program on that day.
Go for second dinner for seafood still so happy for me, thanks God for all the nice food and I feel bless my togetherness with my lovely team.
All in all I was so happy, the most important for me is the time together, to know better each other to make a better work relationship in future.
Thank you for all of you on having me in the team and giving me this such great opportunity and experience.
Day 1: Airport pickup, and send to hotel for check-in. Then, we will send you to the shopping complex for Amazing Race activity. The Amazing Race games will be held until about 4pm, with lunch. The games require us to do several activities to test our leadership, teamwork and speed skills.
After we have finished the game, we will have tea break at 4pm.
Then we transfer your group back to your hotel. Then in evening at 7pm, you will be picked up from your hotel for seafood dinner in city centre.
Meals: Lunchx1, Tea breakx1 & Dinnerx1
Accommodation: Sabah Oriental Hotel (Twin sharing basis)
Day 2: After breakfast, we will pick your group from hotel & transfer to jetty for your team building activity in Manukan and Sapi island. Before you start your team building, you will be briefed by our facilitator about the activity & safety at the island.
Sample of teambuilding activities: Helium Hulahop/Stick, Egg drop, classic team building, ball juggle & human knot.
We will have lunch at island. Later in afternoon, we will travel by boat back to mainland. Then, you will be transferred back to your hotel. Free on own and overnight.
Meals: Breakfast x 1 & Lunchx1
Accommodation: Sabah Oriental Hotel (Twin sharing basis)
Day 3: Free & easy on your own arrangement before we transfer you to airport at for your flight home.
Meals: Breakfastx1
Accommodation: None
Includes: Land & boat transfer, life jacket, entrance ticket to Manukan and Sapi island, 2 nites stay at Sabah Oriental Hotel (4 star) based on twin sharing, meals as stated, facilitator for team building activities, BBQ lunch, Amazing race games, certificate, meals as stated, guide/driver and transport.
Excludes: Tipping & Any other item not stated in itinerary and personal items.
+60 85 419 337(HQ) / +60 16 886 3304 (24 Hours Hotline)

richardtropical@yahoo.com

Miri HQ: Lot 906, No 12, Ground Floor, Soon Hup Tower Shopping Complex, Jln Merbau, 98000 Miri, Sarawak
Kuching: No. 385-G, 2nd Floor. SL10, Lot 17824, Star Point Angle Commercial Centre, Jln Stutong, 93350 Kuching, Sarawak
Kota Kinabalu: Lot.No F-3-2, Block F, 3rd Floor, Plaza Tanjung Aru, Jalan Mat Salleh, 88100 Tanjung Aru, Kota Kinabalu, Sabah